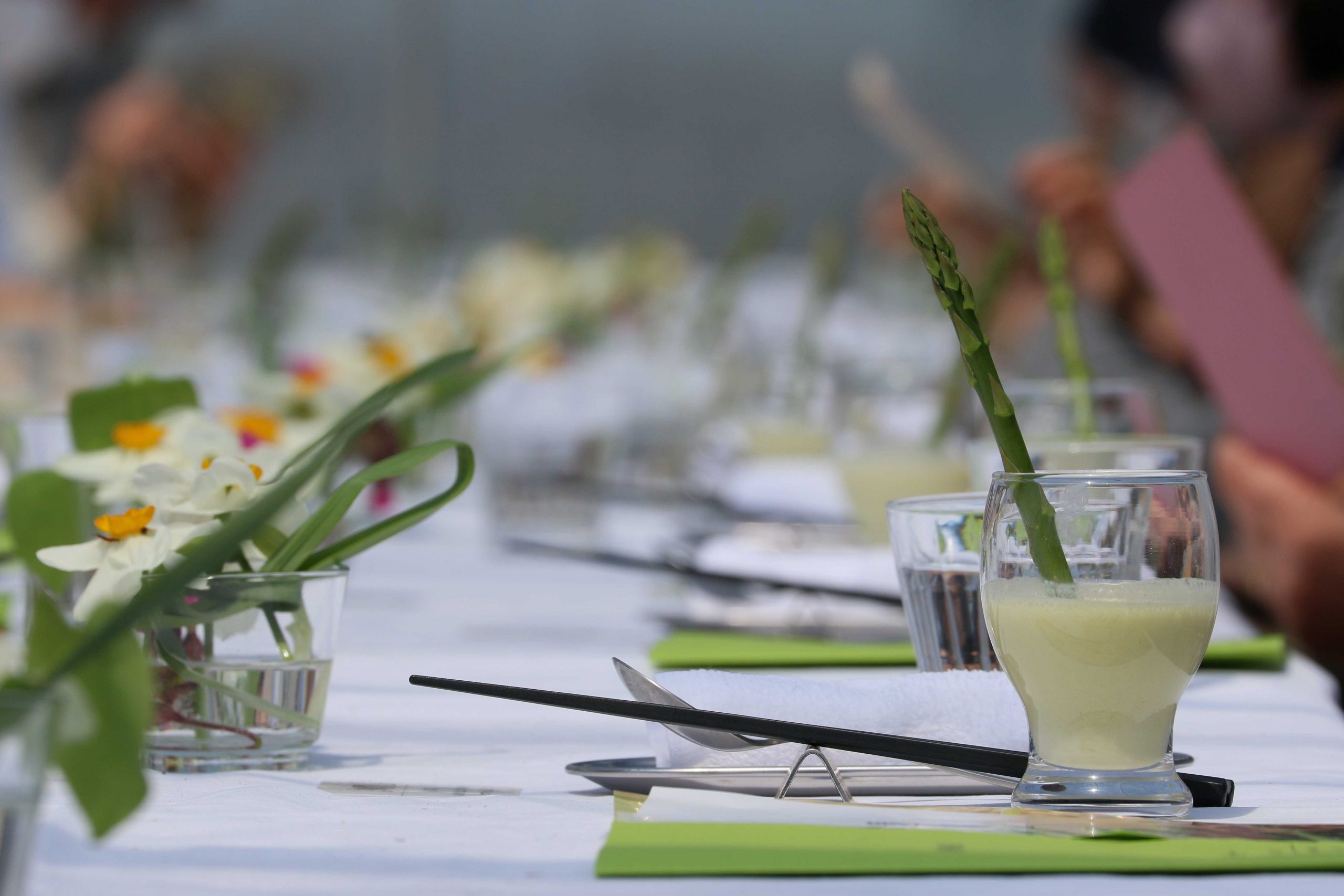 It's almost peak season for asparagus. While travelling, Farmer Suzuki – who focuses on growing these stalky vegetables on his farm 'Gamba Farm' in the city of Shirakawa – got hooked on the vegetable so much that it inspired him to become a fulltime farmer. Farmer Suzuki, also known as 'Oyakata,' is very particular about his asparagus, making sure they are soft and juicy, even the parts near the root that tend to be a bit firm. His love for asparagus has won him a lot of fans around the area. With the support from chef Hayashi (Wagyu-Shunsai A-Un in Koriyama), who's all too familiar with Gamba Farm's products, we are sure this will be a FoodCamp to remember.
Gamba Farms – https://www.facebook.com/hiroyuki.suzuki.50309277
Wagyu-Shunsai A-Un – https://www.irozuki-aun.com/
Report
And we're off! FoodCamp Season 2023
The first edition of the 2023 season of FoodCamp was a sunny, although at time quite a windy one. The guests were welcomed at the Gamba Farms by the scenery of the towering Nasu mountain range.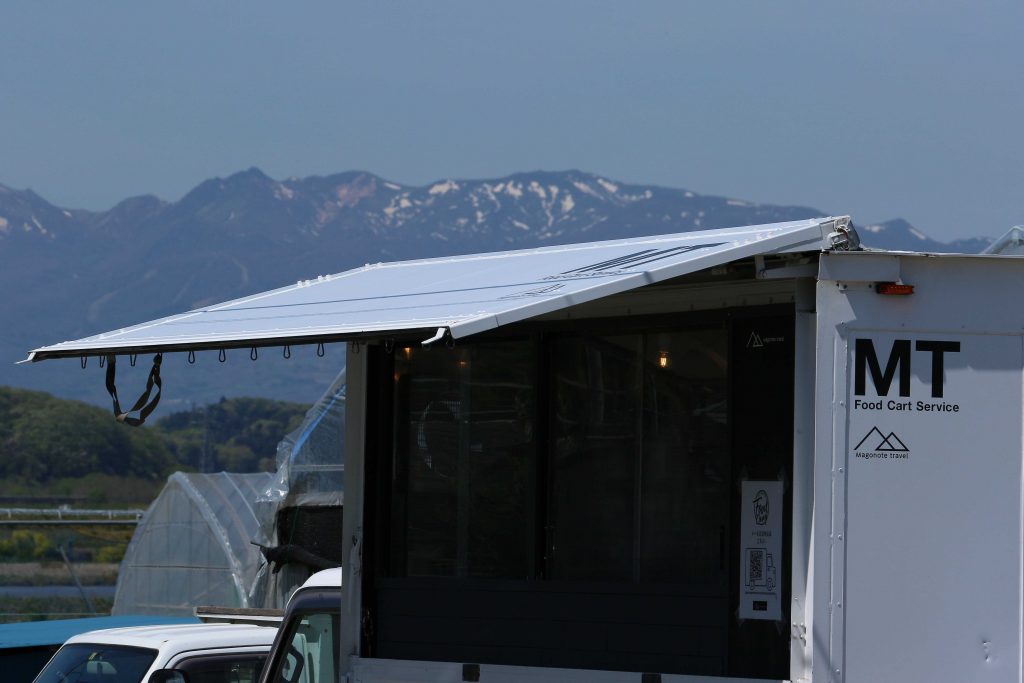 When the weather report started showing signs of strong winds, it was farmer Suzuki of Gamba Farms who suggested to move the lunch location to one of his greenhouses. After helping out with cleaning out and weeding the greenhouse, everything was set for FoodCamp! On the day itself, the greenhouse turned out a little brighter and hotter than we had expected.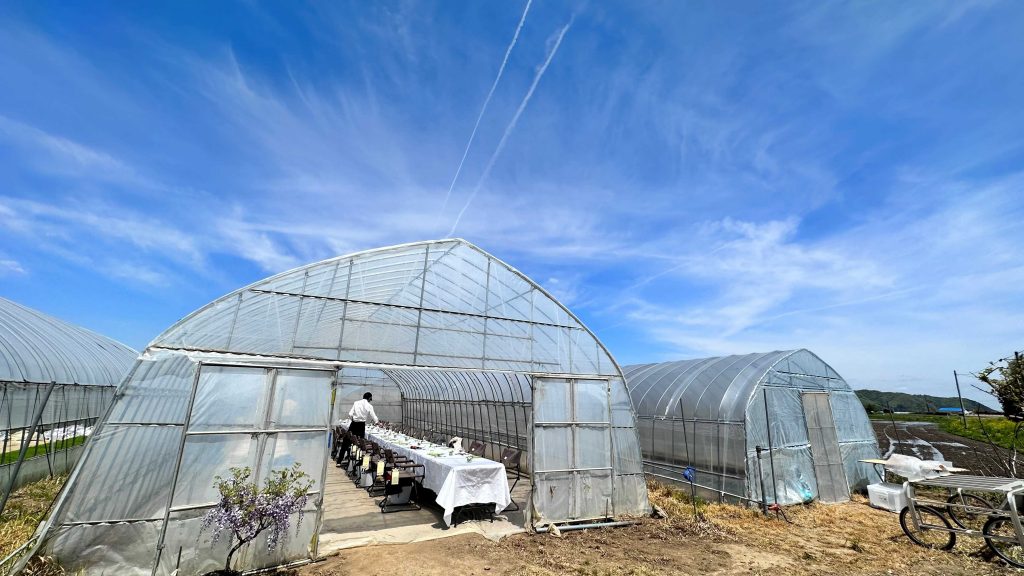 An asparagus class by Hiroyuki 'Oyakata' Suzuki, and asparagus-picking!
Farmer Hiroyuki Suzuki is known by the nickname Oyakata (a term usually reserved for former sumo-wrestlers turned coach). Sometimes he strikes people as scary as a first impression, but that soon makes place for adoration when he reveals his friendly, charming character. Armed with his sketchbook, he tells the guests all about asparagus, working in quiz-questions like "what part of the asparagus is sweeter, the tip, or the part near the root?" and "what country is the origin of asparagus?"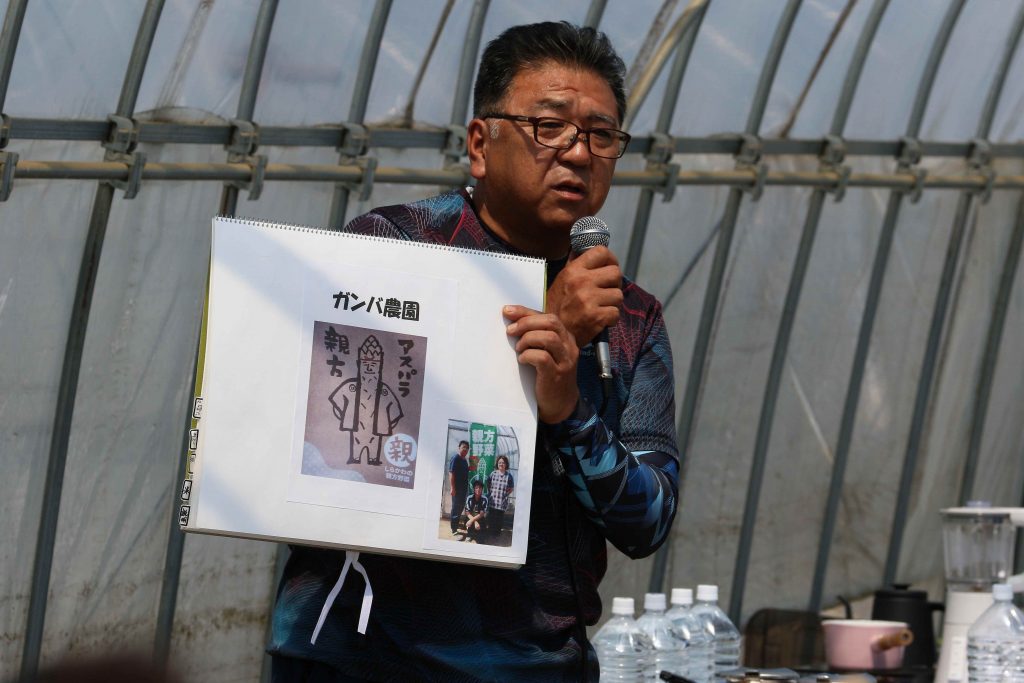 Next up was the harvesting class. Four instructors took the guests along and showed them directly how asparagus is harvested. This was necessary, as the method for harvesting asparagus properly has many things to be careful of.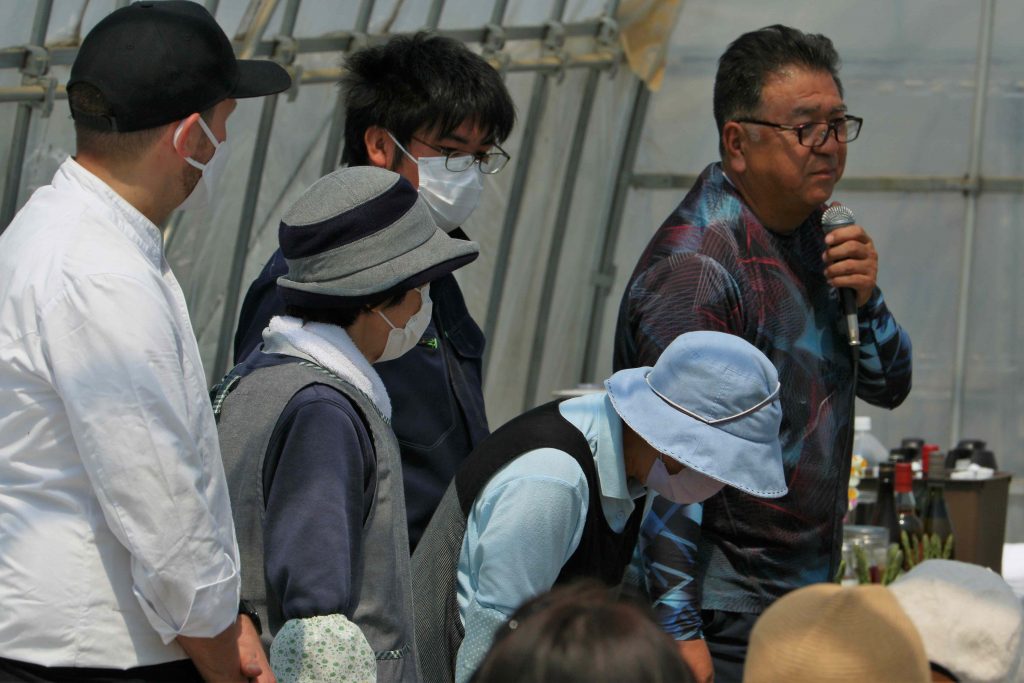 The instructors were famer Suzuki's son, two part-time workers of the farm, and out very own FoodCamp-staff Joost. Mission for the day: harvest all the ripe asparagus from two whole greenhouses. Ready, set, go!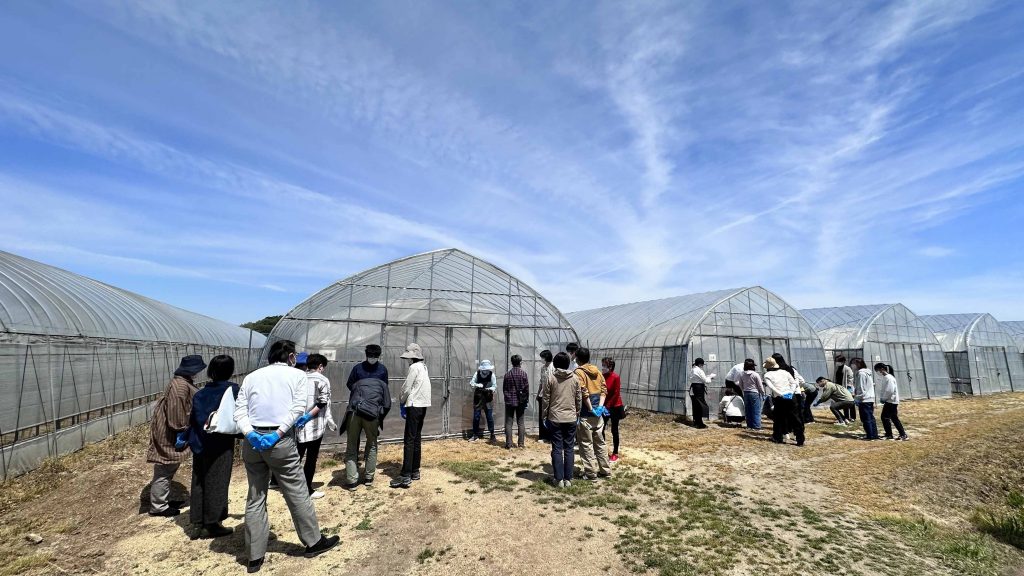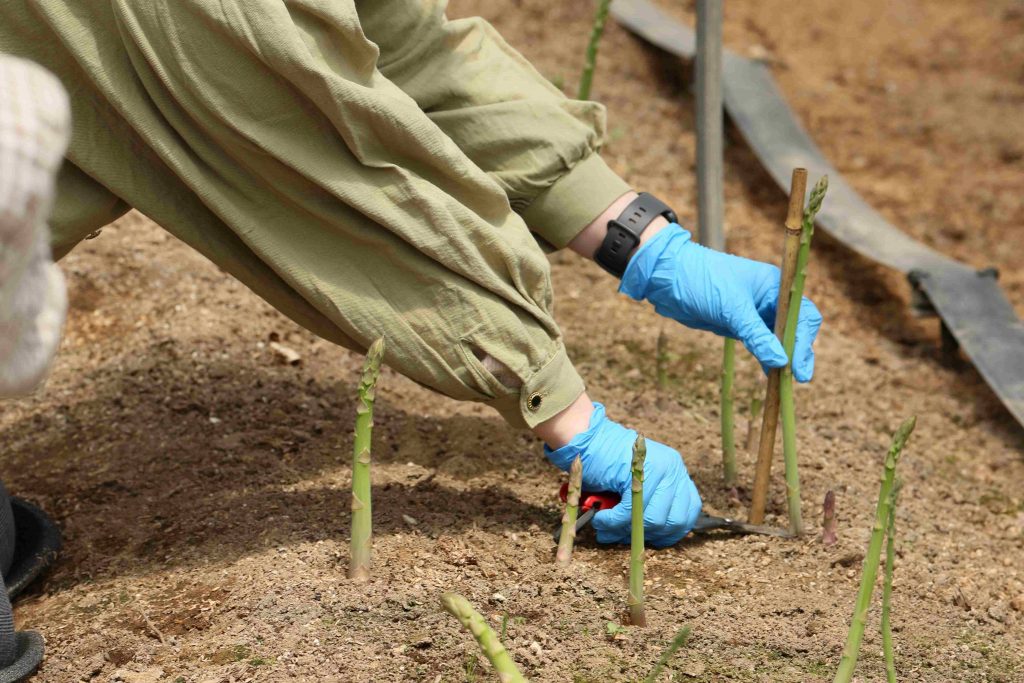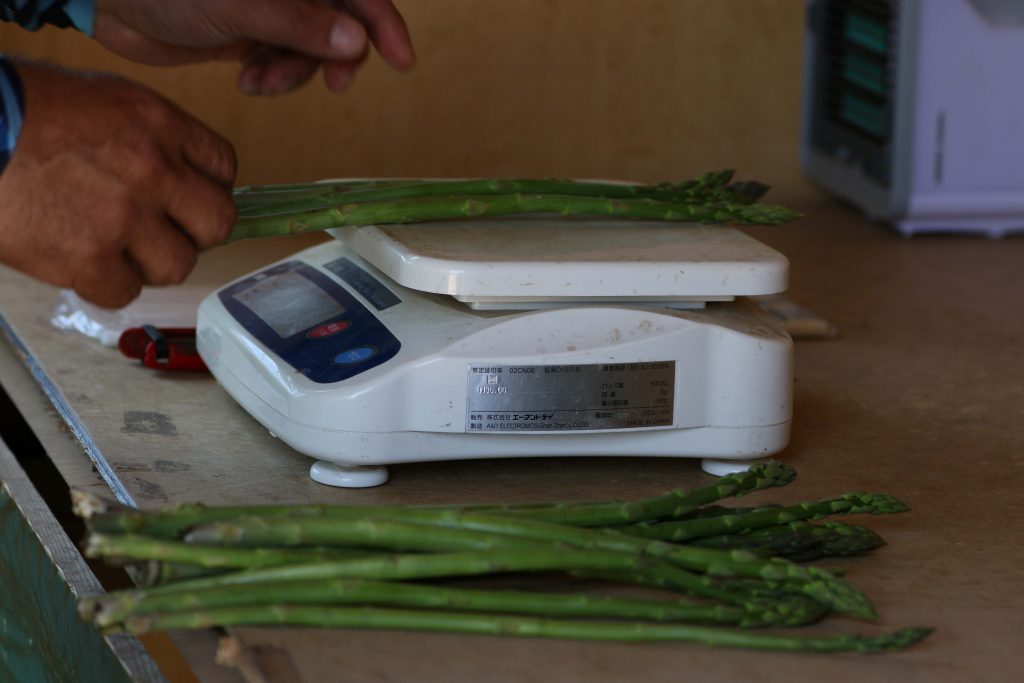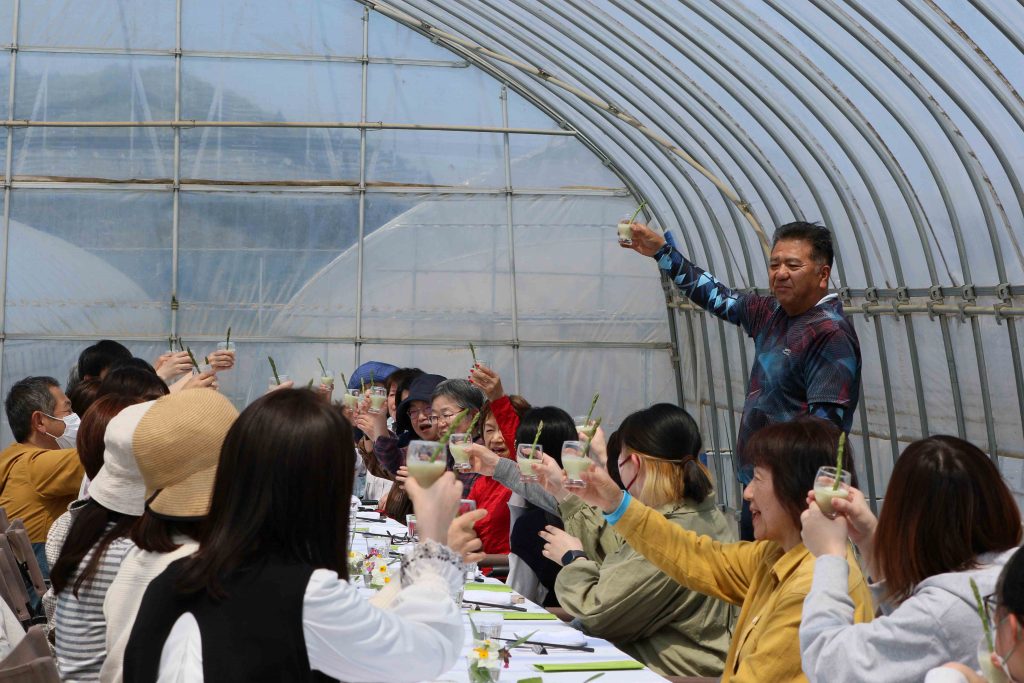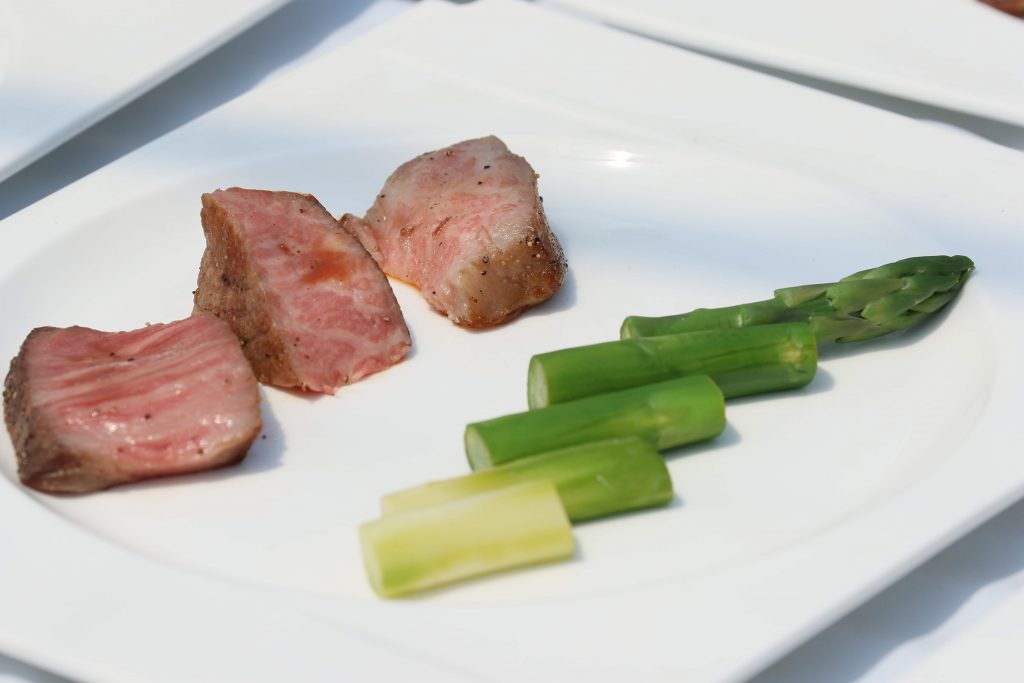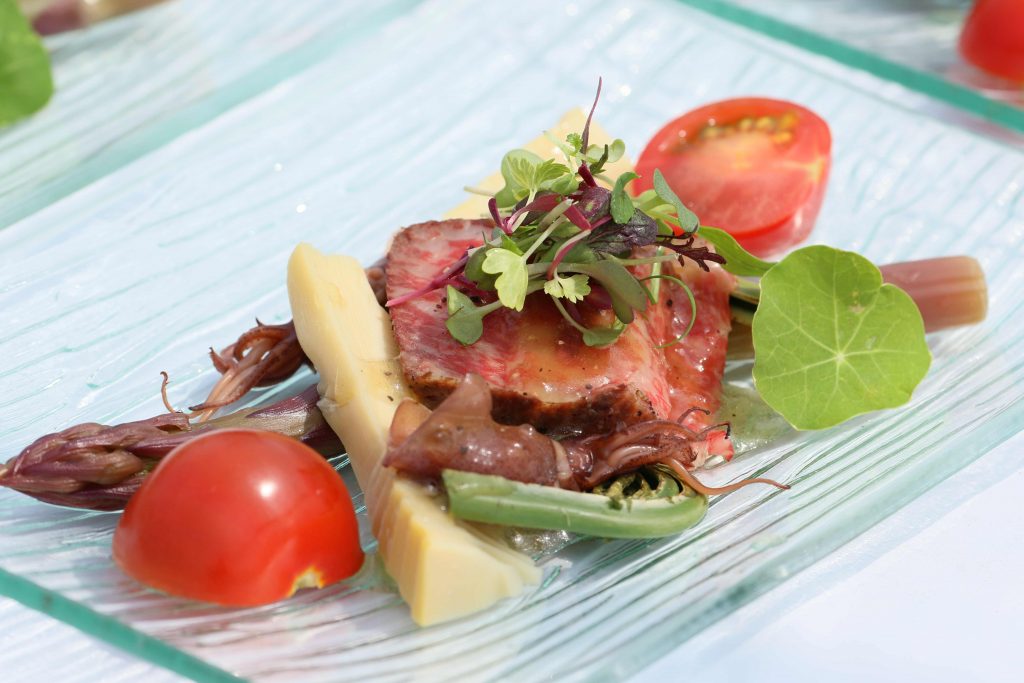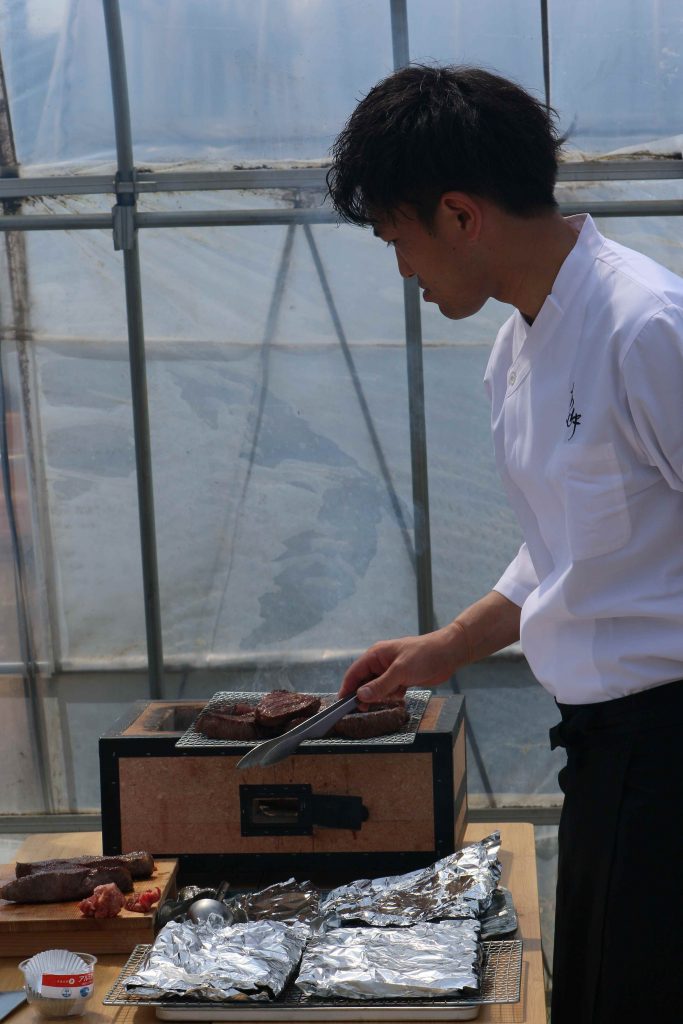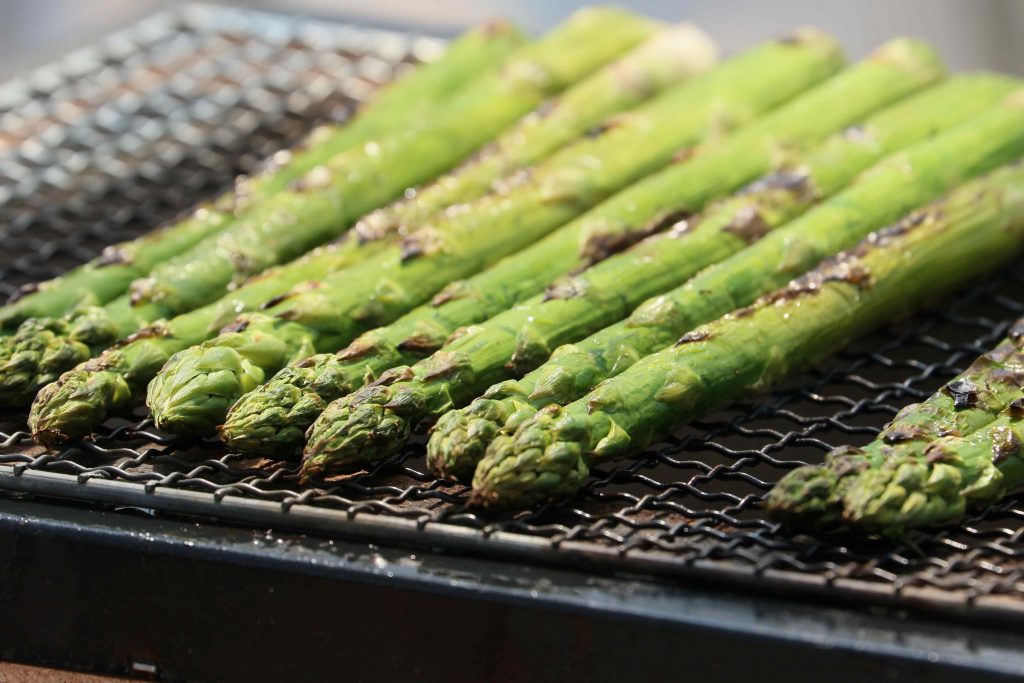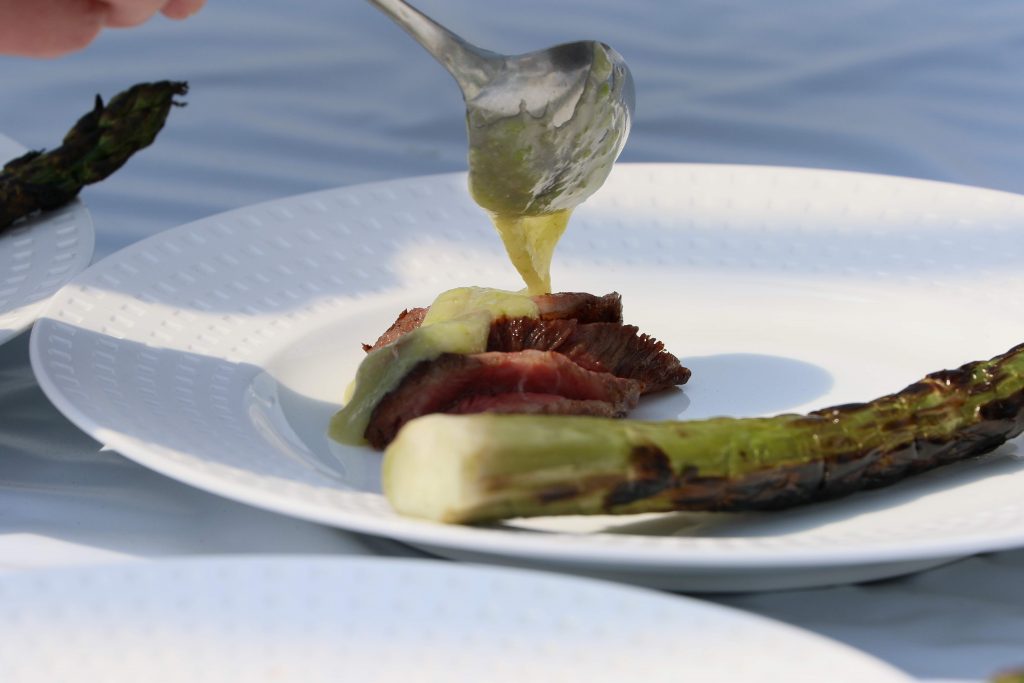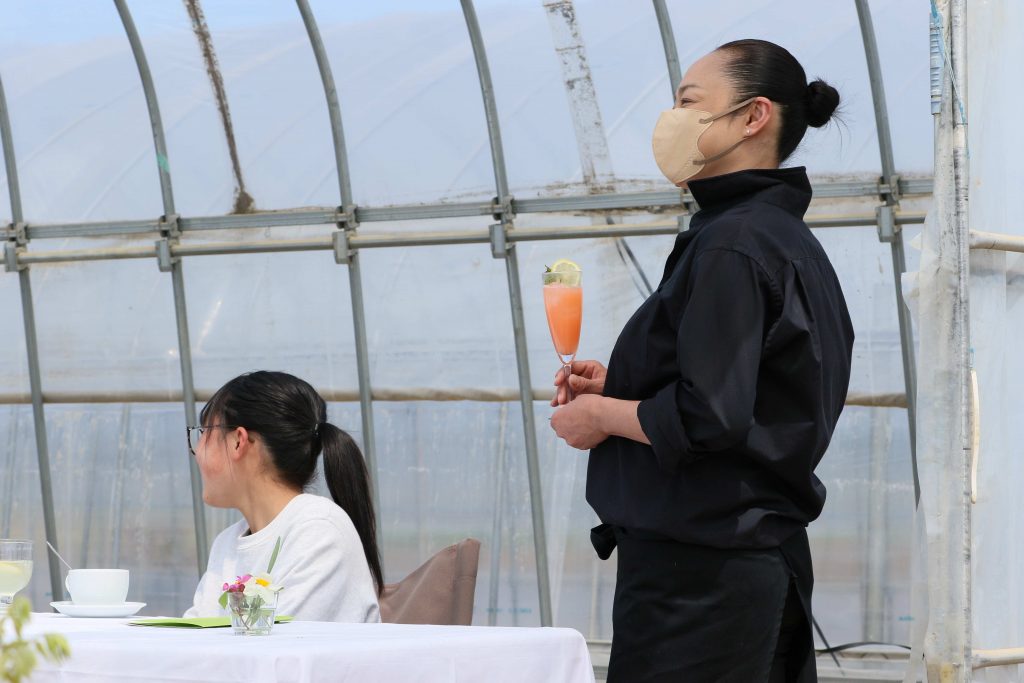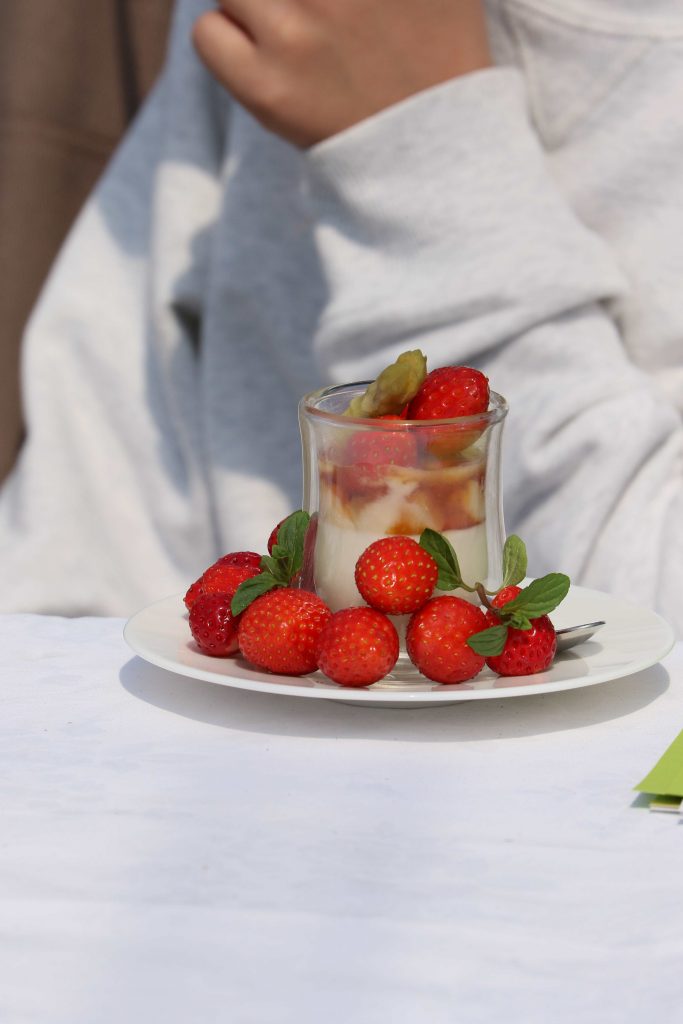 Highlights
Pick fresh asparagus during prime season (and take them home with you!)

Join a harvesting-class of Gamba Farms' fresh asparagus and take them home with you after the tour. See, touch and taste asparagus in their very state.

Oyakata's Asparagus Class

Let farmer Suzuki (a.k.a. Oyakata) bring you all the details of the craft, during Oyakata's Asparagus class, including a fun and informative (hand-crafted!) quiz. Enter Oyakata's world, and be astounded by all the things you did not yet know about asparagus!

A top-quality lunch course of Okuaizu-gyu Beef and Oyakata Asparagus

Enjoy a spectacular lunch course, getting the best out of the combination of Okuaizu-gyu beef from restaurant A-Un, and Oyakata's asparagus; the result of a long-established partnership.
Cast
Sharing the delicousness of asparagus

Gamba Farm

Hiroyuki SUZUKI

Hiroyuki Suzuki from Gamba Farms, who grows mainly asparagus, zucchinis and rice, used to be a salaryman. On one of his trips, he got hooked on asparagus - so much that he decided to take up farming! His 'Oyakata-asparagus' are popular with chefs, being juicy and tender from tip to bottom.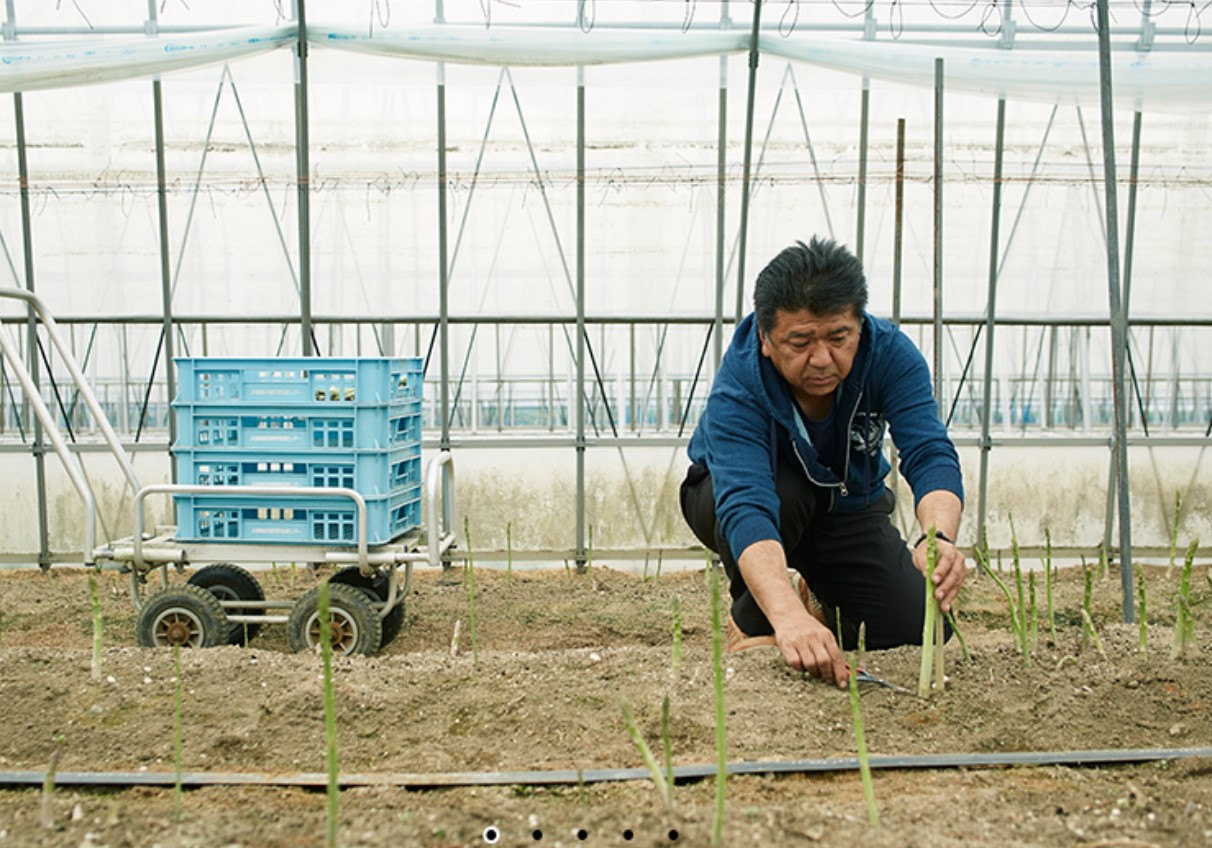 From salesman to asparagus farmer
Farmer Hiroyuki Suzuki of Gamba Farms used to work as a technical salesman for a camera-making company. He grew up in a household that produced rice in the Goka-area of the city of Shirakawa in the southern part of Fukushima, but did not particularly dream of taking up farming himself.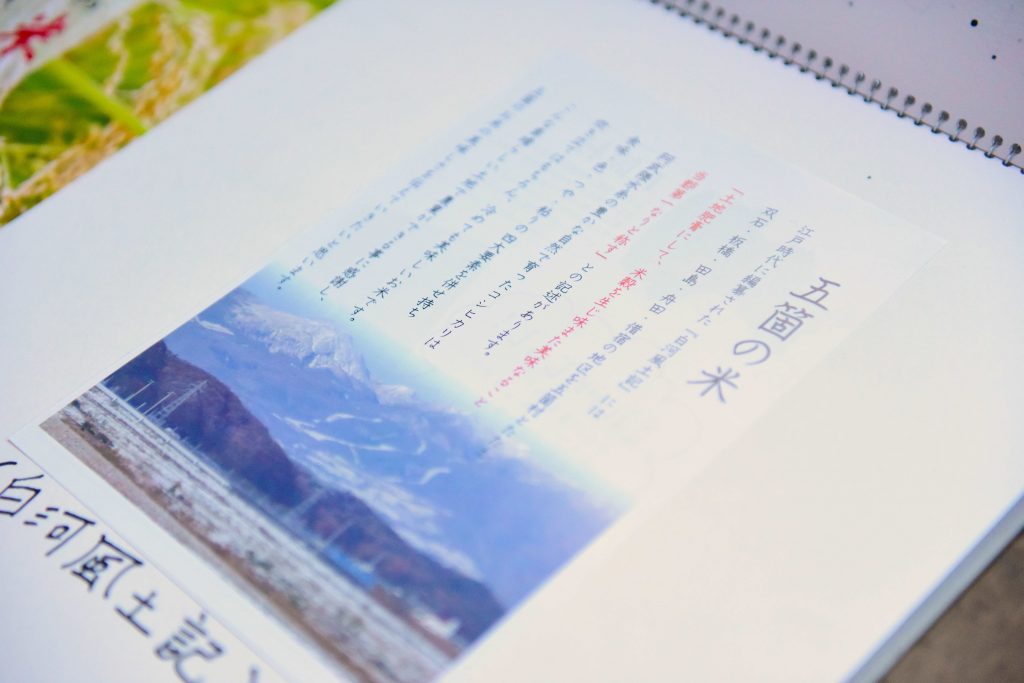 But when the company he worked for went under, he was presented with a new opportunity. During a visit to Nagasaki, he tried some of the locally-grown asparagus in a restaurant, and was blown away by its juiciness and texture, which was almost fruit-like. That's when it hit him: "This is it! This is what I want to do: growing asparagus like these."
His wife worked at the same company, meaning they were in the same boat. The idea of owning their own business, and working at their own pace sounded very appealing to her and won her over, leading to the two to make a fresh start together as asparagus farmers.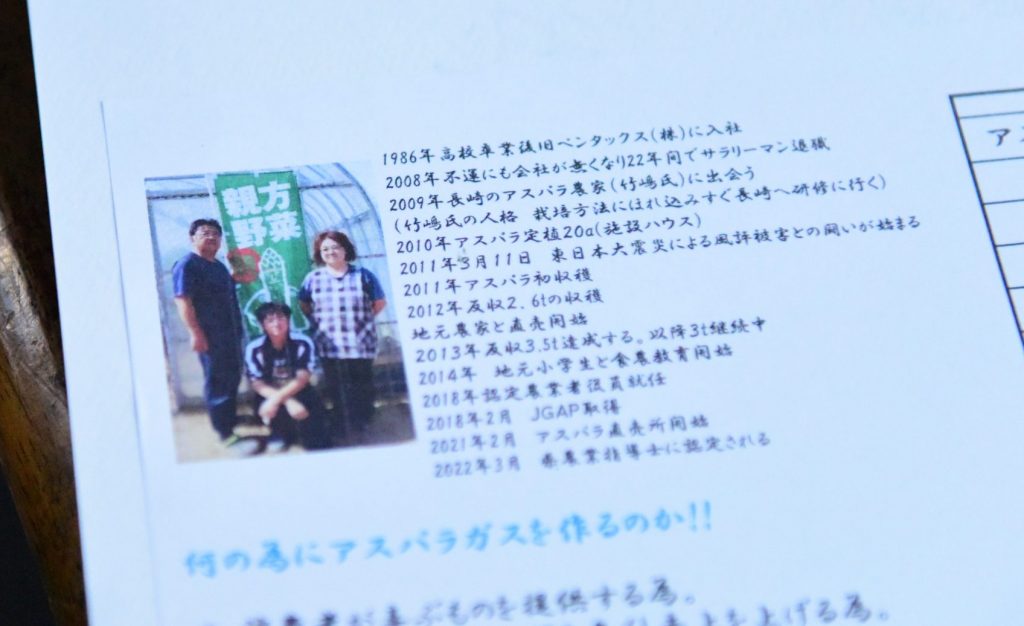 A once-in-a-lifetime meeting
Farmer Suzuki made a great leap in becoming a farmer, despite his usually apprehensive, careful nature. The deliciousness of asparagus was not, after all, the only reason for his move. When working as a salesman, he also gained experience in management, in an environement where things like calculating cost prices, and managing production and quality are extremely important. Therefore, he was well-aware of the importance of not getting involved in a business without future prospect. Looking at it carefully as an outsider, he realized that asparagus are a vegetable that sells at a relatively high price point, and lends itself well to add value as a farmer. Also, competition in the Tohoku-area is relatively scarce, leading him to believe that – as long as he could produce a good product –  he could take the initative in the local market. There was more than enough ground to justify taking the leap.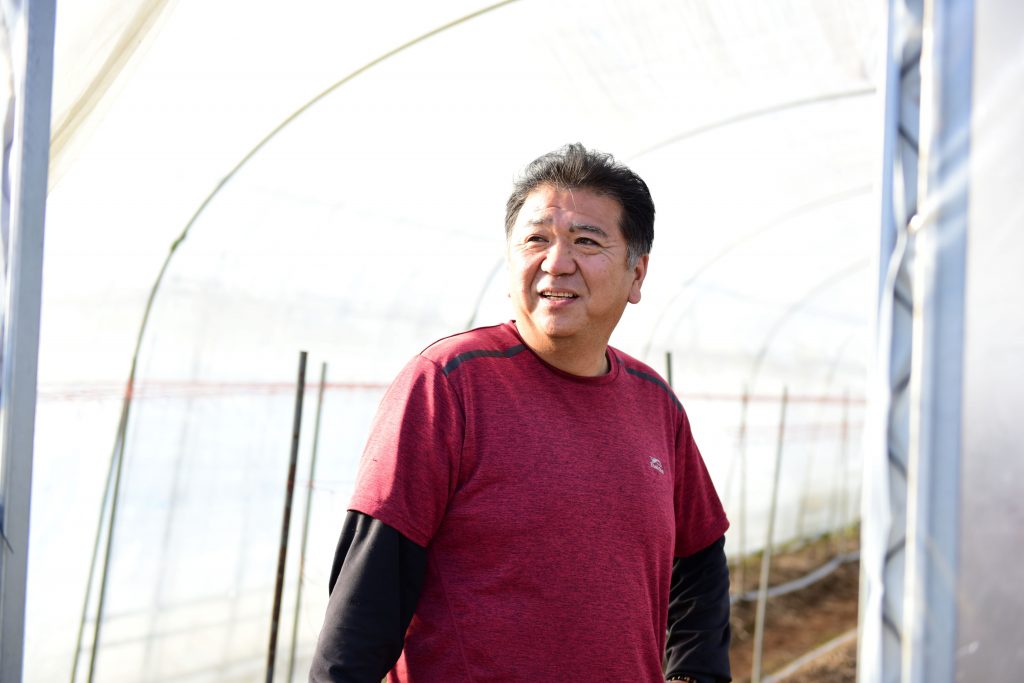 Nonetheless, even though his parents are farmers, Suzuki himself was what would be considered an amateur. Neither were there other asparagus-farmers in the area. So he decided to apprentice under the farmer that produced the asparagus that moved him so in the first place: farmer Toshimatsu Takeshima in Nagasaki – one of Japan's biggest asparagus-producing areas.
Meeting up with farmer Takeshima reaffirmed Suzuki's conviction.
Farmer Takeshima – already a well-known figure in the asparagus farming world – taught Suzuki all the ins-and-outs of asparagus; about the vegetable itself, the characteristics and peculiarities of their development, and their cultivation process. Suzuki was inspired by farmer Takeshima's love for asparagus, the pride he took in his work, and the man's character and way of life. "I was drawn even more to Mr. Takeshima than to asparagus by that point," says Suzuki, who strongly feels that his meeting with farmer Takeshima was one of the most important meetings in his life.
Although farmer Takeshima has given up the reins of his farm due to old age, Suzuki still refers to his way of farming as 'the Takeshima Farming Method,' and maintains his master's method to this day.
And so, 'Oyakata Asparagus' was born
After starting to farm asparagus in 2010, the first batch was sold during a sales event held at the second-hand car dealership owned by one of farmer Suzuki's local acquaintances. Many local residents showed up to purchase his first crop, and the response was great. Soon, orders started coming in from restaurants, and even after the 2011 disaster and during the COVID-19 pandemic his market proved steady and robust.
The name 'Oyakata Asparagus' has found its footing. But why the name Oyakata? When asked this very question, Suzuki regales a story, sporting a big grin on his face.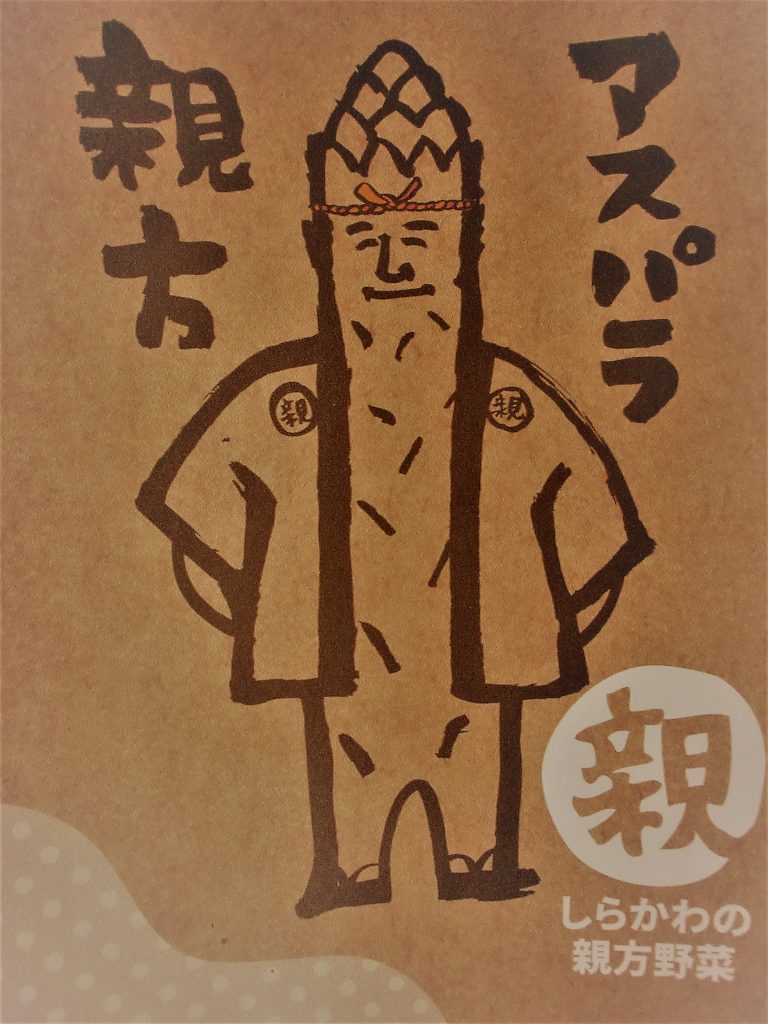 A shorot while after taking up farming, Suzuki joined a meet-up for local farmers. When one of the members, who was fond of giving people nicknames, was asked about Suzuki, he responded: "Who? Oh, you mean Oyakata?"
In sumo-wrestling, Oyakata is the word used for the stablemaster: former wrestlers who run and manage sumo stables. The other people attending the meet-up felt like the nickname worked well for Suzuki, and so the name stuck, leading to Suzuki's asparagus to be called 'Oyakata asparagus' from then on. A friend created the cute, welcoming illustration, which was then adopted for all his packaging.
What makes Oyakata's asparagus so great is the level of care put into them, says Suzuki. He makes sure to check on the state of the asparagus every single day without fail, and tries to get the most mileage out of his vegetables as possible. Using his own homemade fertilizer and as little pesticide as possible, he tries to really let the asparagus' inherent quality shine through.
Suzuki admits that he secretly held the aspiration to host FoodCamp someday. "All the farmers and producers featured at FoodCamp are wonderful. I am not sure if I deserve to join those ranks, but if my doing so can be beneficial for the local restaurants that have been so good to me, I will gladly give it a shot!"
Undoubtedly, Suzuki is set to gain some new fans during this edition of FoodCamp!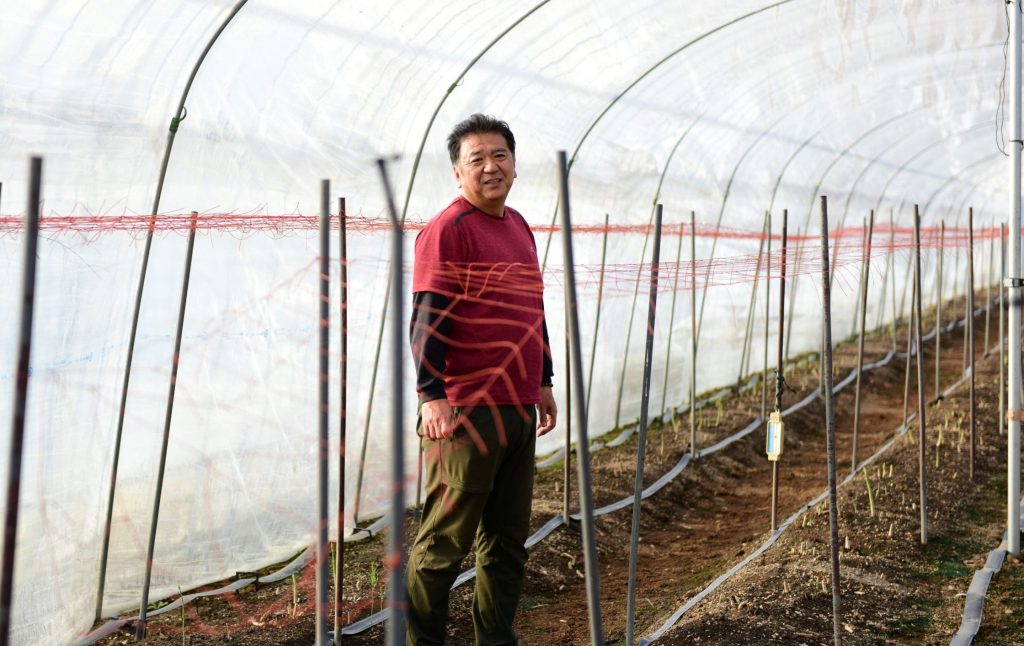 Respect for the producer, love for the product

Chef, Wagyu-Shunsai A-Un

Ryota HAYASHI

Chef Hayashi - a true specialist of Okuaizu-Gyu Beef - is known for his deep respect for producers and his love for the products they make. He makes a great combination with farmer Suzuki and is sure to bring out the best of his asparagus.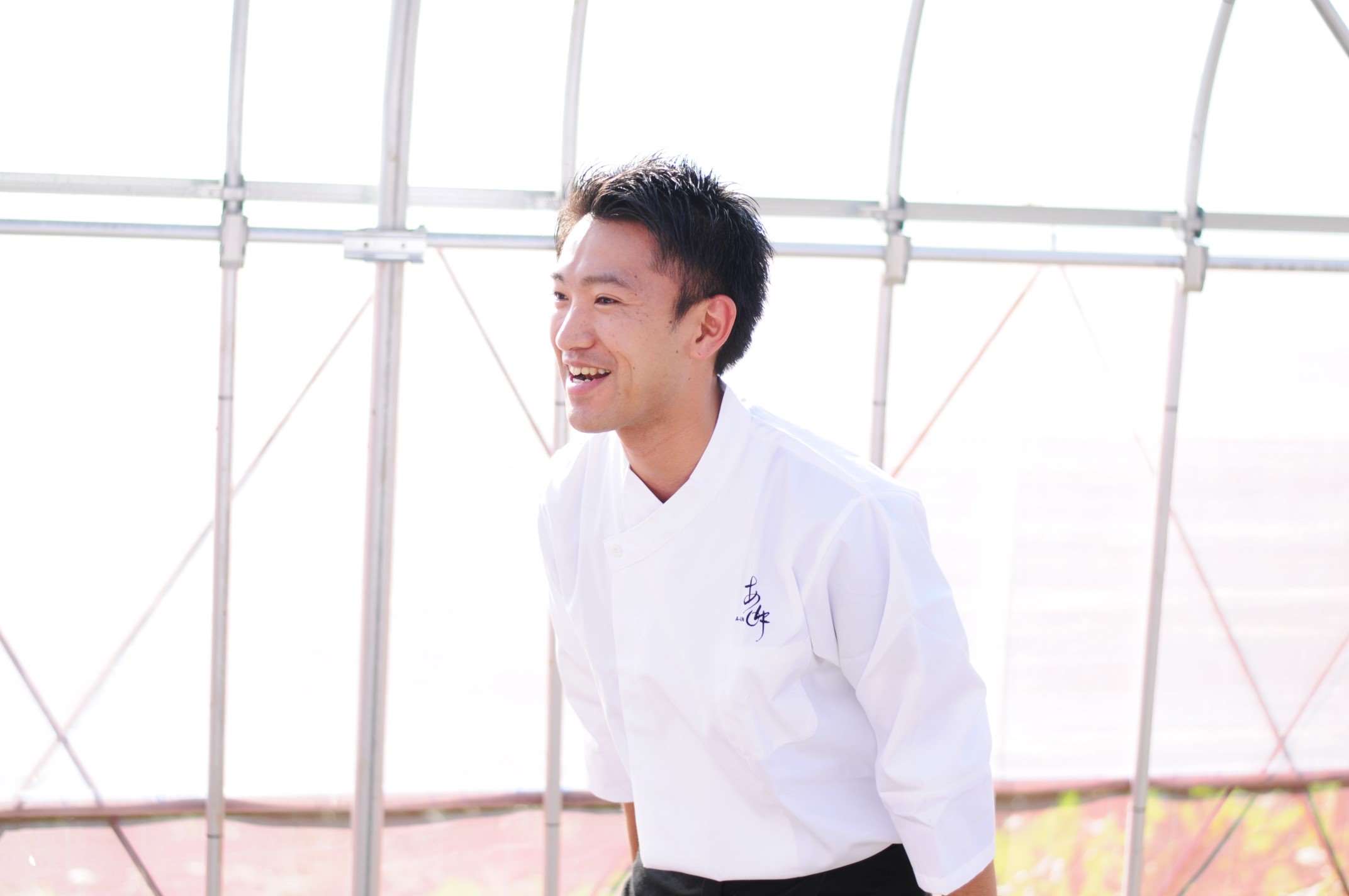 Fukushima Prefecture is home to only relatively few asparagus farmers. In general, asparagus grown domestically can be hard to get by, as it tends to be rather pricy. Regardless, around four years ago, Chef Hayashi first learned about a Gamba Farms – a producer able to consistently ship high-quality asparagus – from fellow restaurant proprietor Shinoya.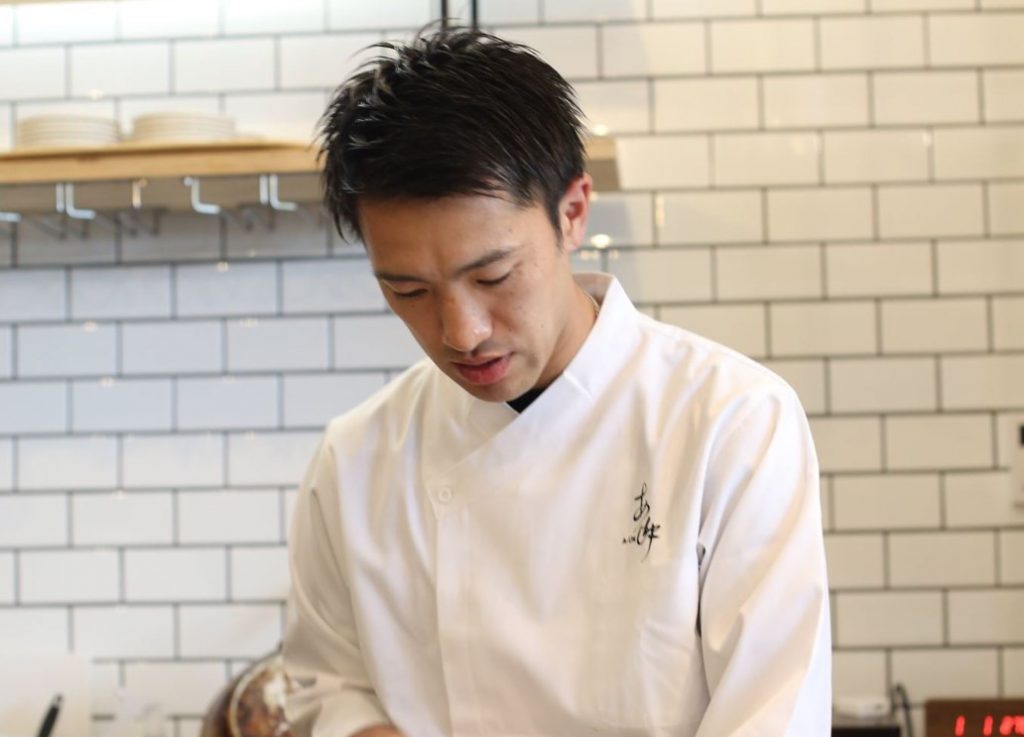 Chef Hayashi, when asked about his first impression of Gamba Farms' asparagus,  he replies: "They're juicy, with a good balance of sweet and bitter, making them a good fit for any preparation-style or combination with other ingredients. I was very excited and surprised to learn that asparagus of this quality were being grown in Shirakawa."
Asparagus goes well with beef in general, but that's doubly true for the combination of the deep-flavored Okuaizu-gyu Beef and Oyakata Asparagus, making it a no-brainer for chef Hayashi to adopt the vegetable into his menu.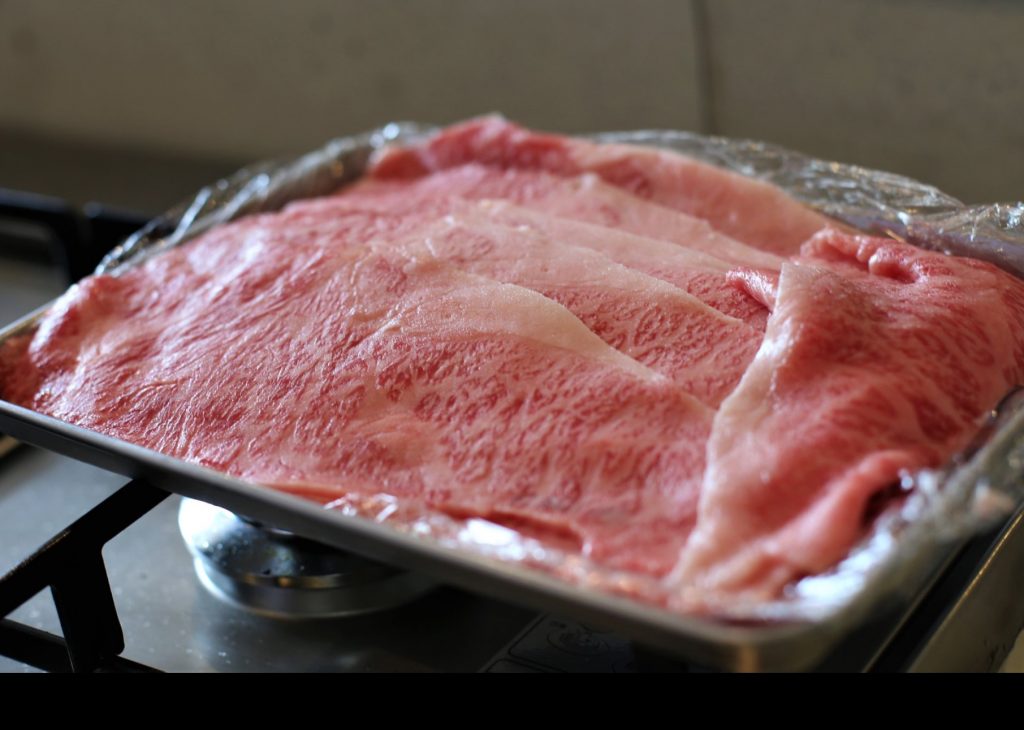 A man of (com)passion
When the chef first learned about Gamba Farms' asparagus, he set out to meet the man behind the product. Although his appearance and presence matches his nickname of Oyakata – meaning a former sumo-wrestler – he comes across as very sweet and even mischievous. It was also clear to the chef that Suzuki is an exceedingly considerate man, with a great deal of passion for his farming and his products; a man of passion and compassion.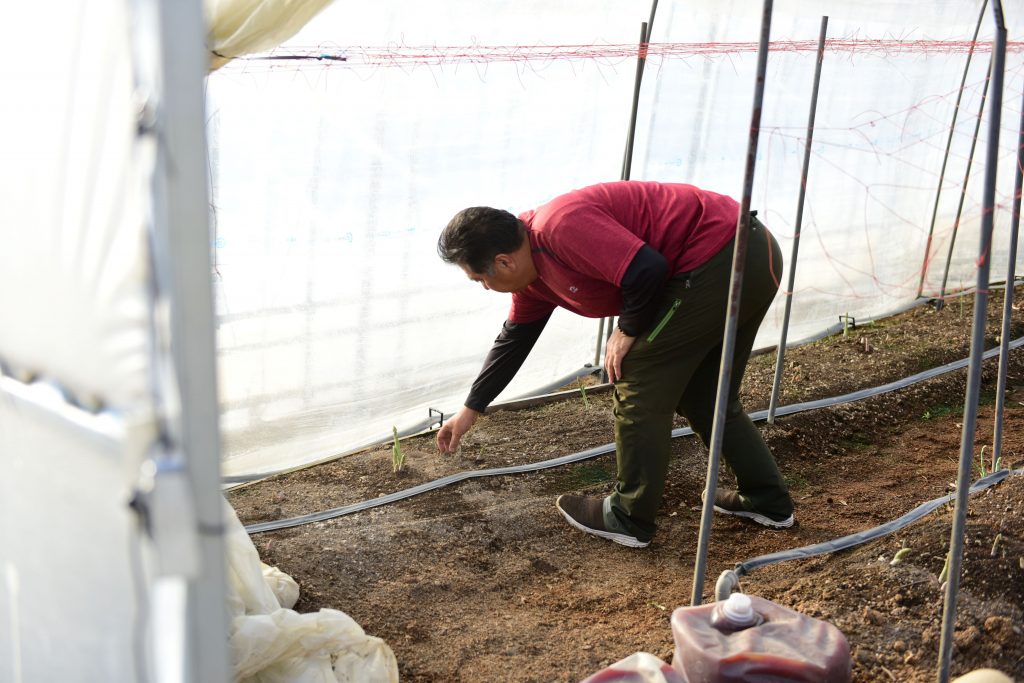 Chef Hayashi recognized right away that these asparagus are as good as they are because of the man who grows them. As Suzuki himself says: character is more important that pure skill. This is why his farm is always abuzz with people.
Bringing out the deliciousness of Oyakata Asparagus
April is peak season for asparagus. At FoodCamp, we are dedicated to do justice to the deliciousness of asparagus when they are at their best. We always collaborate with the best farmers, and hope that you will enjoy a taste of Oyakata's dedication and passion, delivered on a plate.
Tour Schedule
Pick-up / Meeting Place

8:30

Pick-up by taxi (Koriyama Kanko Kotsu Taxi) from your house or place of stay in Koriyama, or at Koriyama Station. We will inform you of your pick-up time one day before the tour.
*For those scheduled for pick-up at Koriyama Station, please arrive at Koriyama Station by 8:15.

Let's go!

9:00

Departure for the tour site, from the Magonote Travel Asaka Office.
* Those coming to the Office directly, please arrive by 8:50 (limited parking available).

Brief stop at Shin-Shirakawa Station (pick-up)

10:10

Before arriving at the venue, the bus will make a stop at Fukushima Station. Those who prefer to join the tour from Shin-Shirakawa Station, please be at the Shirakawa Station West Exit Rotary by 9:45.

Arrival at Gamba Farms

10:20

Welcome to Hiroyuki Suzuki's Gamba Farms in the Goka-district of Shirakawa City, where asparagus and rice are grown. First off, learn the basics of asparagus during the "Oyakata Class," and harvest your own peak-season asparagus. With Oyakata's character and humor, this is sure to be a fun time for all.

Lunchtime!

12:00

Chef for the day is one of Oyakata's biggest fans: chef Hayashi (Wagyu-Shunsai A-Un). Enjoy a fabulous course lunch of Okuaizu-gyu Beef and Oyakata Asparagus in their prime.

Shopping time

14:40

Purchase asparagus and other processed asparagus products at Gamba Farms' cute, handcrafted farm-shop. The farm also takes reservations, so take this opportunity to have some asparagus shipped over to enjoy at home!

Departure and brief stop at the Risaian JA Farmers Market

15:10

Time flies! Departing from Gamba Farms, the bus will head out to Shin-Shirakawa Station, but not before making a brief stop at the JA Farmers Market 'Risaian.'

Brief stop at Shin-Shirakawa Station

16:25

Before returning to Koriyama, the bus will drop-off guests at Shin-Shirakawa Station. For those planning to use the bullet train or local train lines, please plan your itinerary from 16:40 forward.

Arrival at the Magonote Travel Asaka Office

17:20

After arriving at the Magonote Travel Asaka Office, you will be brought by taxi to your home or place of stay in Koriyama City, or to Koriyama Station.
*For those planning further travel by public transportation please prepare an itinerary from 18:20 forward.
Tour details
Date(s)

April 23 (Sun.)

Fee

*same rate applies for children/participants travelling to the venue directly with their own vehicle.

What to wear/bring

・This tour takes place outdoors. In case of clear skies, please prepare a hat or cap to protect you from the sunlight.
・Please wear comfortable shoes and clothing.
・In order to prevent the further spread of COVID-19, please wear a mask.

Conditions of Participation

Participation open to everyone over elementary school-age, and able to participate on their own (no need for accompaniment by a care helper, or with permission from a doctor). Same price for adults and children.

Operating Company

Koriyama Kanko Kotsu K.K.

Tour Operator

Magonote Travel's own staff will accompany the tour.

Travel Insurance

Travel insurance is required for all tours, in case of accidents and emergencies. The insurance fee is included in the price. For this reason, we need to ask for your date of birth.

Cancellation Fee

The following cancellation fees will be charged for tours with lodging and tickets: 20 to 8 days in advance: 20%, 7 to 2 days in advance: 30%, the day before the tour: 40%, on the scheduled date before the tour starts: 50%, no-show without notice: 100%.
For one-day tours, the following fees will be charged retroactively from the day before the start of the tour: 10 to 8 days in advance: 20%, 7 to 2 days in advance: 30%, 1 day in advance: 40%, on the scheduled date before the tour starts: 50%, no-show without notice: 100%.

In case of bad weather

The tour will not be cancelled in case of bad weather. However, in case the tour has to be cancelled due to a natural disaster, you will be informed one day before the tour. In this case, you will receive a full refund.

Minimum number of participants

If there are fewer than 15 participants the tour will be cancelled. In such case we will inform you at least 4 days in advance.

Other points of caution

In order to prevent the spread of COVID-19, we ask all guests to fill in a health-check form beforehand. We will send you the details after we have received your application. Thank you in advance for your cooperation.